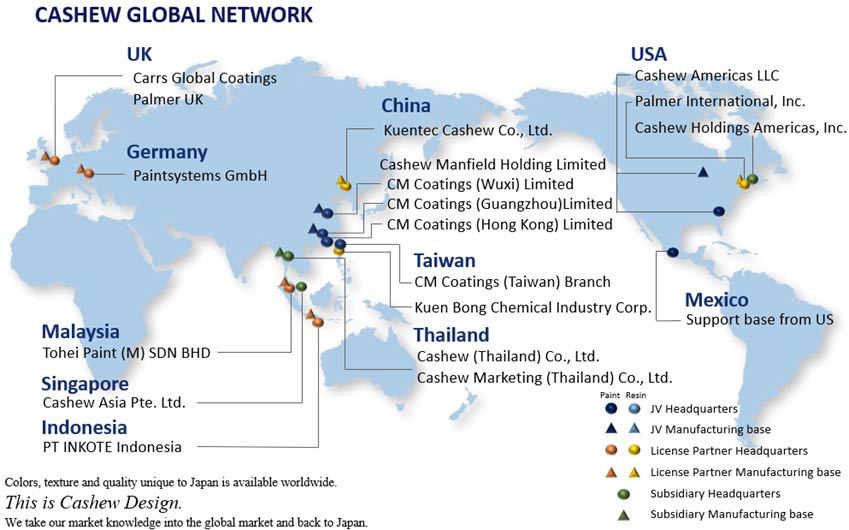 PaintSystems is the new partner of Cashew and with this partnership strengthens its global offer for its customers.
Due to this cooperation, we can now offer our paints and services worldwide and with local contacts. Local production will be possible from now on and this allows considerable savings potential for our customers and reducing delivery times.
Sharing of our experience generates added value for our customers. We are looking forward to a good partnership.