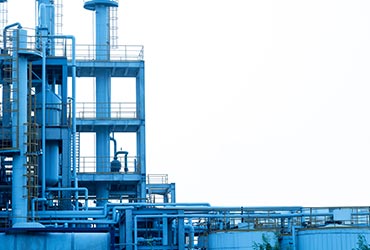 Machines are important factors for manufacturing companies.

Protecting them from influences such as corrosion and chemical substances and maintaining their value is an important aspect of maintaining economic efficiency. For this purpose, we have developed special products to ensure precisely this value retention.

With our paints for heavy corrosion protection, we are able to protect oil rigs, pipelines, tanks, mines, wind turbines (on- and off-shore) and many more from extremely adverse environmental conditions.

Our focus at the development of our coating systems is on hydro-based solutions and to emphasize our sustainability here, too.