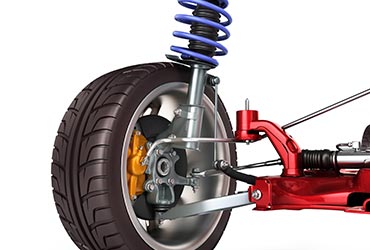 Automotive & Commercial Vehicles
Protecting high-quality vehicles from environmental influences as well as possible and preserving their value is our passion.

Cars and commercial vehicles are often exposed to particularly adverse conditions and have correspondingly high protection requirements. With our high quality functional paints, we protect important vehicle components of passenger cars and commercial vehicles such as trucks, buses, sprinters, railways and agricultural machinery to a high degree against corrosion and stone chips and all other possible environmental influences.

Our coating solutions for components such as axles, cardans, shock absorbers, gas springs, brake disks, windshield wipers and many more are state-of-the art. The focus is always on economic efficiency and process portability for our customers.